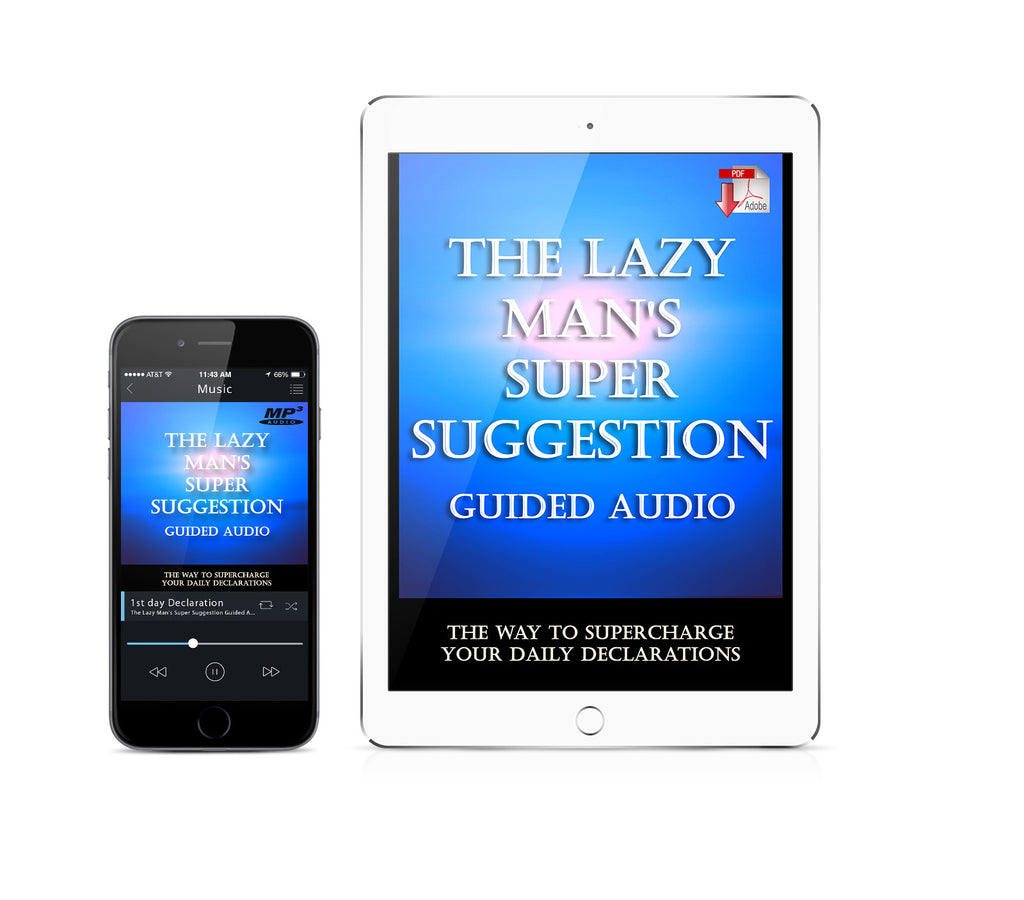 Super Suggestion Guided Audio; The Way to Supercharge Your Daily Declarations
AVAILABLE ONLY HERE!
Can you speed up the progress to your success? YES!
A very important part of The Lazy Man's Way to Riches Success Program is the use of Daily Declarations, and there is a method to bring about the wanted changes in your life at an even faster rate than you can achieve with your Daily Declarations alone...
...By using the Guided Super Suggestion Exercise Audio Daily, which will help you release the full power of your Unconscious computer; the problem solver in your subconscious mind.        
Use "Super Suggestion" to develop new habits
Use "Super Suggestion" to make basic and lasting personality changes.
Use "Super Suggestion" to gain control of fear, panic, pain, tension, fatigue and insecurity
Used together, the two kinds of motivating power; "Daily Declarations" and "Super Suggestion", assure the most rapid results possible.
It has been helping people make the changes in their life for over 40 years now. I suggest you add it to your daily routine to help you make those changes in your life.
GET YOURS TODAY!
AVAILABLE ONLY HERE!
MP3 Audio:    40 Minutes
Bonus Transcript eBook:    24 Pages
Or get the complete Program for the Best Value...
The complete CLASSIC KARBO LAZY MAN SUCCESS PROGRAM is available at our online store in the Digital Bundle Collection and consists of these 4 digital downloads;
Joe Karbo's The Lazy Man's Way to Riches Classic
Joe Karbo's Roadmap to Riches Classic Guidebook
Super Suggestion Guided Audio; Supercharge Your Daily Declarations
Start Your Day with Joe Karbo; 30 Daily Audio Consultations.
---
Share this Product
---
More from this collection