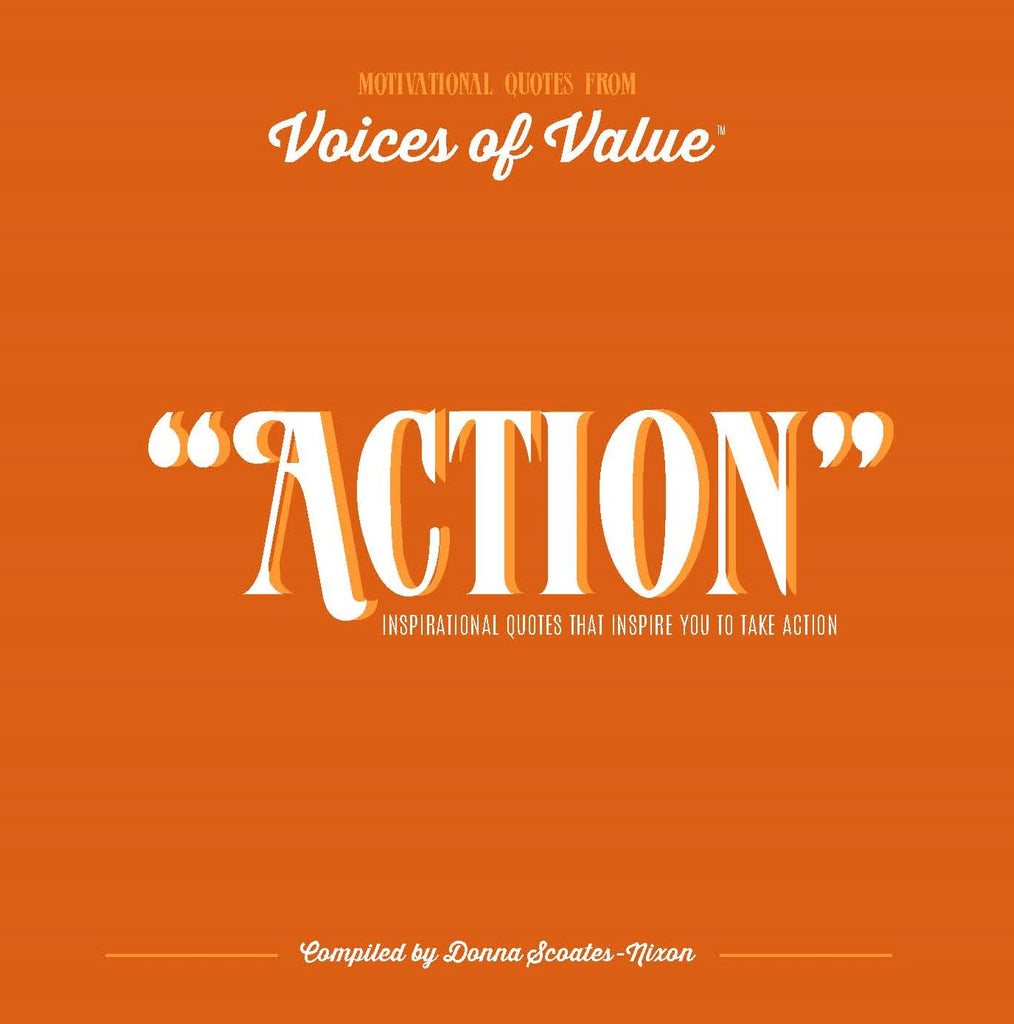 "ACTION" E-book; Inspirational Quotes That Inspire You to Take Action
  "Those who want milk...
should not sit in the middle of a field
and wait for the cow to back up to them."
Lillian Katz
One of the main traits of successful people is a Do It Now attitude. They take "ACTION".  I know it sounds obvious. We know what we want or need to do but many of us get stuck at the action part.
Think about it...when you keep telling everyone, including yourself, what you're going to do but never actually get to it. New Years Resolutions that don't make it past January for example. This one step is why so many people stay stuck for years in their lives. 
So, this book was created to help inspire you to take action...to  motivate you to "stop talking about it and start being about it!"
Start your Do it Now Attitude by taking action and ordering the PDF Ebook! 
" A year from now
you will wish you had started today."
Karen Lamb
 PDF E-book with 50 hand selected quotes
(Printed Hardcover is currently sold out - more to come in 2019)
---
Share this Product
---
More from this collection