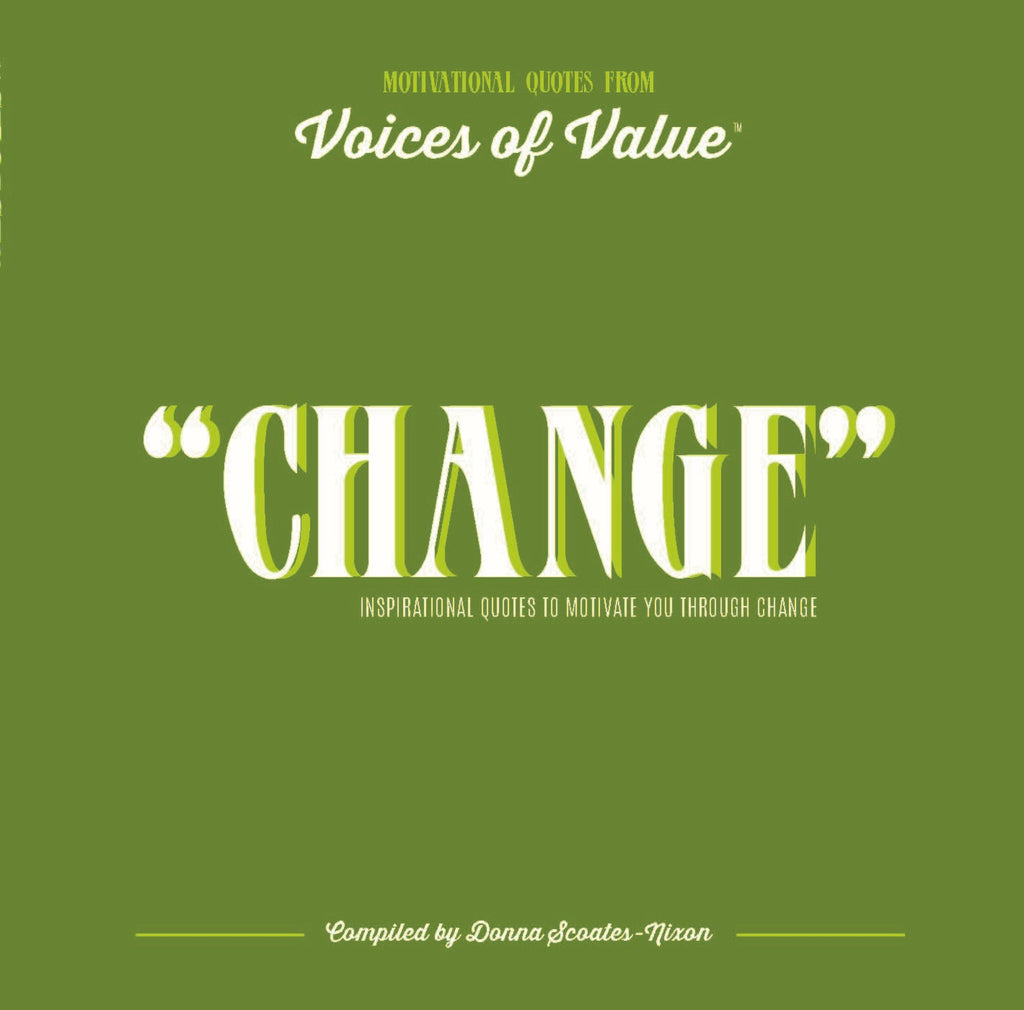 "CHANGE" E-book; Inspirational Quotes to Motivate You Through Change
"If you're not going to be better tomorrow than you were today
then what need have we for tomorrow?"
Rabbi Naham of Breslov
I created this book on CHANGE in hopes of providing inspiration to those of you that want a better tomorrow but need a nudge to step out of life as you know it, beyond your comfort zone, to the better life awaiting you. That change may be as simple as changing jobs, as scary as leaving a relationship you know is not good for you, or as challenging as changing poor habits that are keeping you stuck.
I also created this to help inspire those people that have had change forced upon them. Whether it be divorce, health issues, being laid off from a career, or the passing of a love one. I hope to help you find the strength to get through the unwanted change and get to the other side.
Whatever your circumstances...start making a change for the better by getting this book of motivation.
"The secret to change is to focus all of your energy
not on fighting the old...but on building the new."
Socrates
PDF E-book with 50 Hand Selected Quotes
( Printed Hardcover is currently sold out - more to come in 2019)
---
Share this Product
---
More from this collection